You have a store, but you do not own a high-end camera to take photos of your products? Well, do not worry; having a high-end camera to shoot your products is not a necessity but a luxury as long as you have your quality Smartphone with you. You might think that taking photos with your Smartphone is crazy but read along and follow all the tips outlined here, you will be surprised at how much your small gadget can do.
Most of the equipment that we are going to suggest here are cheap or perhaps you already have them at home.
Get a good background.
A plain white background is the best background for any of your products. This background allows your product to be at the spotlight without any distractions. However, if you are to shoot kitchen products, you might as well take your pictures from a clean and neat kitchen. If your products are fashion products, a white background on which your model will stand is also a good option.
So before taking any picture, ensure that your background is superb. You do not want an untidy background in your product pictures to take your audience's attention from what you are trying to sell.
Make sure the lighting is enough.
The second thing for you to do after identifying a perfect background is to ensure that the venue for the shooting has ideal lighting. Natural lighting is the best form of lighting. If you can shoot your products outdoors, you will have exceptional product photos for your store or shop.
If you are to shoot indoors, strive to shoot your products near a window. In this case, you might want the white backdrop positioned in a way that is going to bounce the light back to your item. So the second most crucial technique is to ensure that there is proper lighting.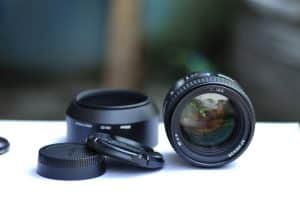 Position and stabilize your Smartphone camera
For a steady camera, you will need to invest in a quality tripod. Purchasing a tripod will make a huge difference to your shoots. A tripod will enable you to have steady and precise shots. When you have a tripod, mount your Smartphone at a distance that you want.
Smaller products like earrings bangles, cups e.t.c will require only an inch away of space between the product and the camera. However, for larger products, you can choose to take your tripod and your smartphone a distance further from the product.
Clear out the small details and take you photos fro different angles.
Before you start shooting your products, you might want to remove the price tags and the strings. Make sure that your products are neat and they look superb. Other details such as dust, can be rectified during the whole process of post-production but clearing out some minor details can save you a lot of time in the end.
Shooting the product from different angles will give your audience a better view of your product, thus creating more trust in your products. So ensure that you shoot your products from different angles.
Lenses
With lenses, you might want to invest in extra lenses so that you can have clear photos of your products. Lenses are easy to carry, and as a result, they may become dusty, make sure you clean them all, including the one your smartphone uses.
If you do not have extra lenses, you should consider investing in some. When you try to zoom in, or you would simply love to have Macro photos, you will realize that you need macro lenses or telephoto lenses. However, when shopping for lenses, you should do proper research since some smartphone cameras do not work well with some lenses.