Food Photography Studio for Hire
---
The large, brand new and fully equipped kitchen of Studio 1 is the centrepiece of this food photography studio in East London. It is purposely designed and built for food photographers, food stylists and anyone in the food industry that require a location for a shoot. Our photography studio with kitchen for hire is equipped with everything you need for a successful and professional photoshoot. 1300sq ft of space with 3.5m ceilings. 5m wide Infinity Cove and goods lift. Original brickwork features.
Modern and Functional Kitchen Studio in London
---
---
---
The Photography Studio can be used with Daylight or it can be Black Out - your choice!
Fully equipped kitchen.
Everything is included when you hire the Studio for a Food Photo Shoot or Video Shoot. Plenty of work surface area and a vast selection of cooking equipment and utensils.
Part of the kitchen is on wheels so you can configure it as a kitchen island. This lets you have the perfect layout for your cooking session, photo and video shoot.
01. Double Oven
02. Combi Oven & Microwave
03. Induction Hob
04. Gas Hob
05. American Style Fridge/Freezer
06. Dishwasher
07. Double stainless steel Sink with mixer tap/handspray
08. Kenwood kMix Food Mixer with accessories
09. Kenwood kMix Hand Mixer
10. Kenwood MultiPro Food Processor
11. Kettle, Toaster, Utensils, Cookware, Tableware, Cutlery, Mugs etc.
---
When Renting the Studio Kitchen for a Food Photo Shoot you will also receive:
- 2X Elinchrom ELC Pro-HD
- 2X Softboxes
- Manfrotto Tower Stand (2.3 mt.) with cross arm and 3 way head
- 4X Polyboards with stands, Trigger, Sandbags
---
1300sq ft Food Photographic Studio in London. Suitable for most food shoots!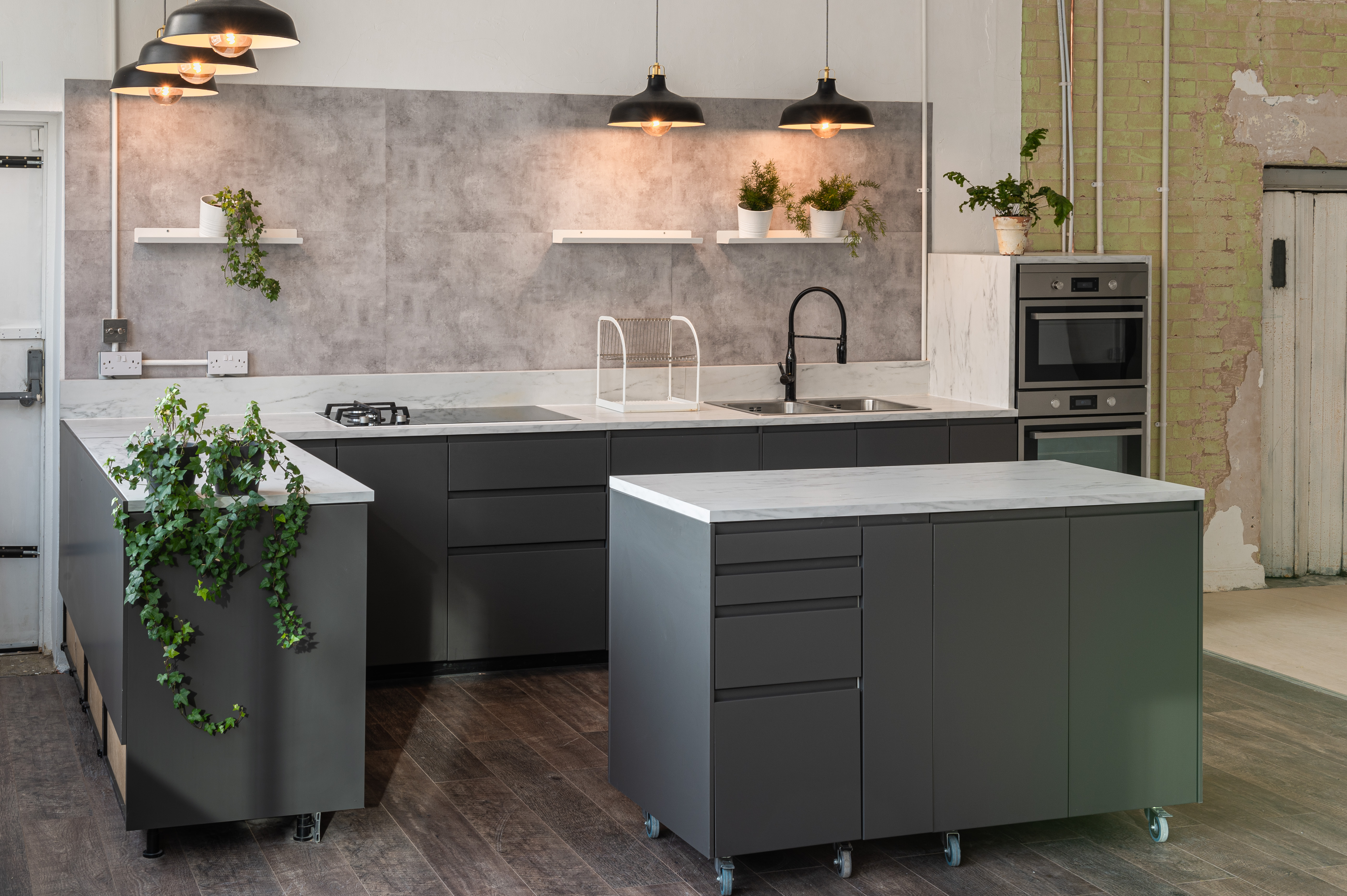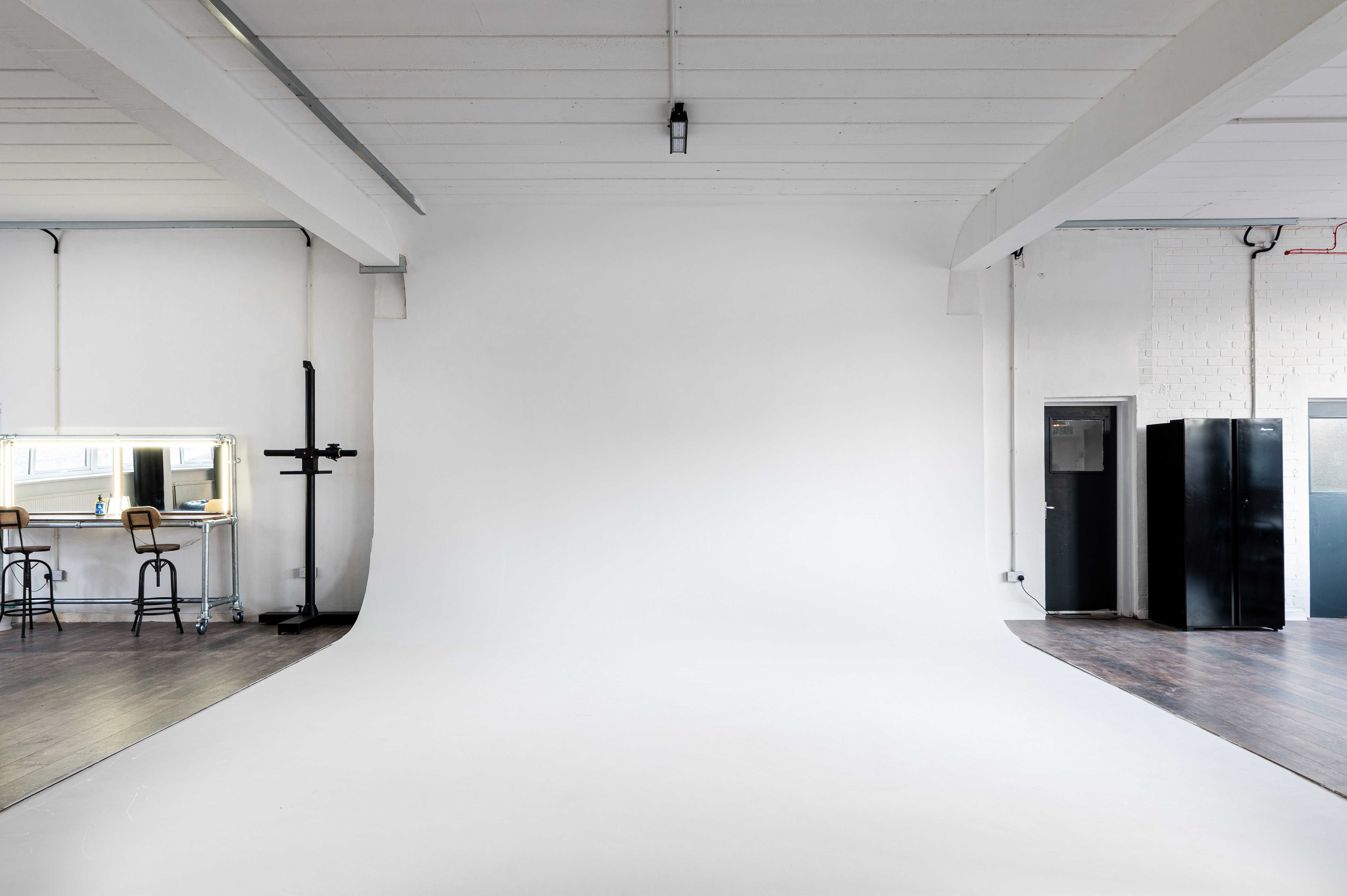 ---
---
Our Food Photography Studio is located between Whitechapel and Aldgate East station in East London. These stations are just 5/7 minutes walk away. There is a Tesco supermarket conveniently located around the corner from us if you need to grab some ingredients for the shoot. The Studio is located outside the congestion area.
4 hours: £450
6 hours: £600
8 hours: £700
10 hours: £900
12 hours: £1200
Weekends: +£75
Ex. VAT
(booked on the day )
1.5X hourly rate
The rates on this page are only for photo shoots and groups of up to 10 people.
Filming rates might differ depending on the lights used so please enquire.
Please contact us especially if you have over 10 people and/or are filming.
Useful Info
Frequently Asked Questions.
COVID- 19 NEW SAFETY MEASURES
We have implemented strict new rules to comply with Government advice and to keep you safe. READ MORE HERE