London is the place where there are many amazing locations for the Photographers to capture the subjects and the places in a more creative way. Late evenings and the night time are the best to capture photos in London. Here lets about the night photography in London.
London is the place which has many historical buildings along with some modern architectural constructions. There has been always new buildings growing up in London, which makes it an ideal place to take cityscape photographs. Night photography is not at all an easy task, you can take the same scene in many different ways, its all depends on how you set up the camera.
When it comes to the night photography, keep it steady as it remains as the major component. If you want clear and crisp images, use the tripods to set up the camera and then capture the shots which don't contain any other objects. Stay away from the crowd and the common walking paths to captures the images in the best way. Long shots are always best when it comes to the night photography in London.
Usually, London city becomes more beautiful in the night with the colourful lights and decorations on the buildings. This will help the photographers to take more shots in the night time. Some of the best places to take night photos in the London are Tower Bridge, Buckingham Palace, Hyde Park, Portobello Road, Palace of Westminster, Brick Lane, London Eye, etc. These places will be more beautiful in the night times which paves the way for the photographers to take best pictures.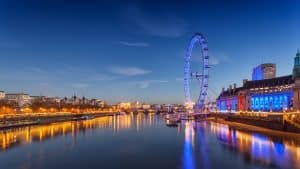 As a photojournalist or the travel photographer, you may visit London to capture the beauty of nightlife. This will help you to promote yourself to the next level as a professional photographer.