Gone are the simple days of saying 'cheese and yay' in front of the camera. But seriously, that was fun too! With the advancement of technology and high tech gadgets, human mind come up with great innovations and ideas. Photography has taken a huge leap in terms of equipment, lights, backdrops and what not. 'Photo Booth' has been one such revolution. Earlier, Photo Booth's acted as kiosk which was having automated camera and film processor that was usually coin operated. But the contemporary Photo Booths are fully digital and quiet renovated. There are different types of photo booth for different purposes, some most demanding ones are:
Passport photo booth
3D selfie photo booth
Photo sticker booth
Mirror Me photo booth
In fact, the recent trend is of photo booth rentals for wedding, parties and various events. According to the recent research, there has been an exponential rise in the 'photo booth searches' globally.
So without further ado, let's have a glance at the Top Photo Booth Trends to make your personal even outstanding.
Authentic Headshots
Nothing can go wrong with this photo booth trend. Headshots rules all over, whether be social media, fashion, corporate or any pro photos. You can see a more confident and bright version of you by making the Headshots work in action. Though the prior headshots were not so vibrant and something that stands out of the crowd. But with Headshots 2.0 you can experience a new breeze of freshness and vitality. Corporates and professionals are highly impressed with this latest photo booth trend. In addition, it won't be heavy on your pocket too. 
Unique Set Designs
Besides that creative fun looking backdrops, the entire sets have become more lively and exceptional. It's a blend of the 'prop' and the 'design of the set' which are exactly the same. The end result will leave you awestruck.
Minimal Props
We all have had our hands on those cool quirky props to make the photo shoot more exciting and fun loving. Be it the moustache on a stick, fancy hats or retro glasses. This has become too common and obvious thing in the air. Though you can take advantage of these props in a kid's birthday party but for any other celebration and events, the recent trend goes with less props that are simple and not too catchy. Bottom line, don't let your prop overrule you.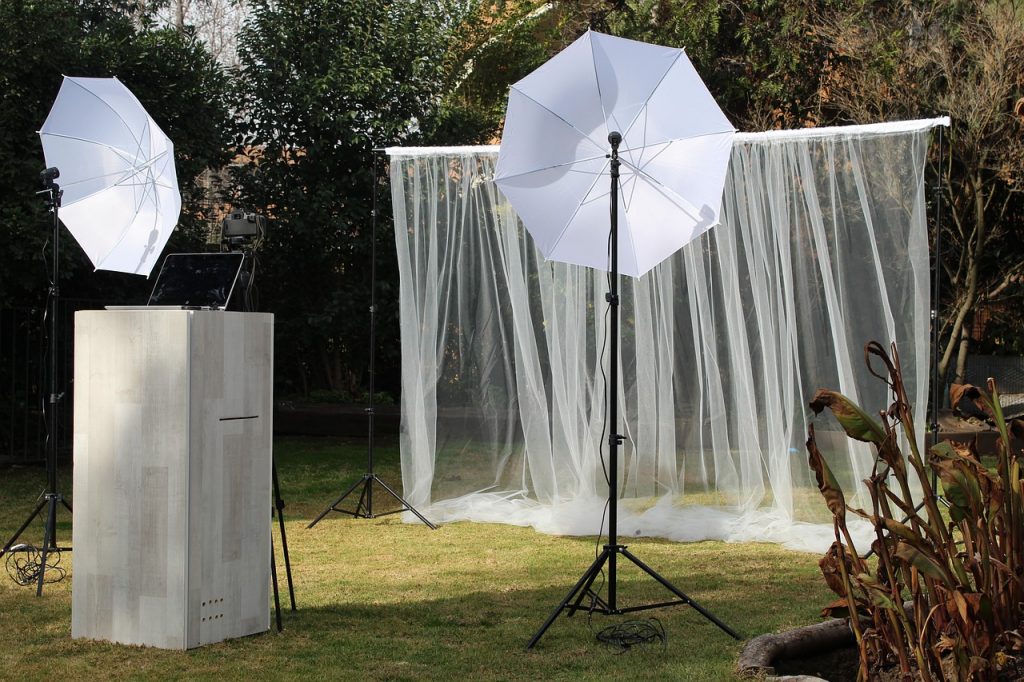 Back to Videos and GIF's
Want to really go out of the still photos, then the good news is that you can go in for composing the video and GIF that effectively portrays your personalized message. A great option that can be experimented by the bride and groom.  Even your parties can come alive by capturing those special live moments. Of course the noise factor can be a matter of concern when going in for clear cut audio. So figure out some isolated corner for a really good shoot.
Above all, if photo booth passion runs in your veins, then my dear friend what are you waiting for? Order your own 'Customized Selfie Stand'. You can either opt out for rent or even subscribe for a longer duration.